SECTG Early Career Researchers (ECR) meeting on 23 November 2023 @ Imperial College London!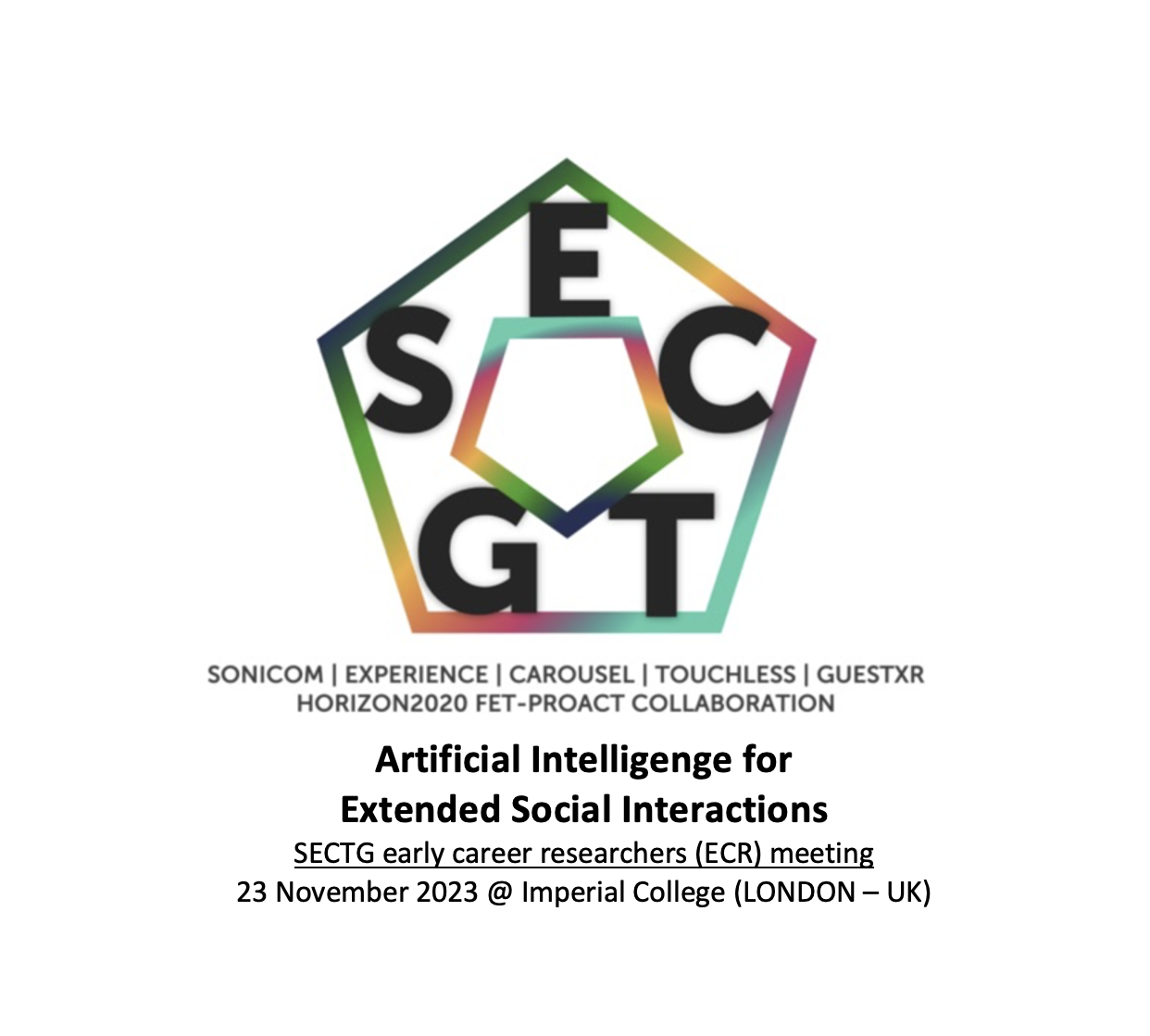 The projects conforming the SECTG "sister projects" are thrilled to invite you to a transformative event designed exclusively for aspiring researchers – a free 1-day workshop focused on fostering collaboration, innovation, and idea-sharing.
This unique gathering aims to provide a platform for you to present your work, exchange ideas, and network with fellow scholars from diverse fields.
At the event, we will have three Early Career Researchers (ECR) 15-minute presentations from each of the five SECTG sister projects. In the audience, we expect to have WP leaders from each project as well as other ECRs who will ask questions. We are also planning to have a demo session to facilitate further serendipitous interactions and networking opportunities.
Why join this event?
Amplify Your Research: Seize the opportunity to showcase your cutting-edge research to a receptive audience. Present your findings, methodologies, and discoveries, gaining valuable feedback and insights that can help refine and enhance your work.
Expand Your Network: Connect with fellow postdocs and PhD students who share your passion for exploration and intellectual growth. Forge lasting connections that may lead to future collaborations, joint publications, or even lifelong friendships.
Broaden Your Horizons: The workshop will bring together participants from various disciplines, creating an enriching multidisciplinary environment. Engage in stimulating discussions, learn about ground-breaking research in other adjacent fields, and broaden your perspectives beyond your specific area of study.
Inspire and Be Inspired: Immerse yourself in a vibrant atmosphere where ideas flourish and intellectual curiosity reigns. Witness the passion and enthusiasm of your peers, be inspired by their work, and ignite your own creativity.
Agenda is here
Register here (Only for members of SECTG projects)
Pubblicato il
13 October 2023