EXPERIENCE in EC Horizon 2020 portal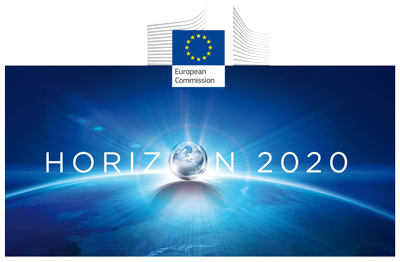 EXPERIENCE offers a new technology for transmission of senses into the virtual reality of the future
Thursday, 4 February, 2021
EXPERIENCE was selected among proposals submitted for FET Proactive Emerging Paradigms and Communities call (FETPROACT-EIC-07-2020), in subtopic A: Artificial Intelligence for extended social interaction.
The EXPERIENCE project wants to extend the scope of distant social interactions by empowering them with a complex virtual-reality experience. To enable this particular feature, the research needs to analyse and investigate how to transfer the mental representation of self in space and time into digital communication interfaces, such as we know from social networks.
"EXPERIENCE aims to revolutionarily adapt spatiotemporal navigation tasks in the extended-personal reality to measure and manipulate the perception of space and time, which in this project will be uniquely and effectively linked to the person's mood and emotions," says the project team in the proposal.
The new technology should enable everyone to generate their own virtual-reality environment, leveraging also on the individual's neurophysiological data to enrich the virtual-extended scenario with psychological, cognitive, neurophysiological, and behavioural information.
The new tool could radically change the way, how we communicate, e.g. on social media or similar platforms. The researchers summarize the main assets of the project, as follows:
"With a potential lack of multisensory information, the current digital social communication at the present moment significantly affect our ability to think about ourselves in the future, being biased by past experiences, episodic memories, and emotions. To this extent, this project will allow every person to share an experience, making real the complex interplay between multisensory information and emotions experienced by another person."
Besides the anticipated applications of the EXPERIENCE technology in digital communication or e-learning, EXPERIENCE wants to also investigate its suitability for diagnostic and therapeutic purposes, namely in the cases of affective and eating disorders.
EXPERIENCE is a 48-month project. It started in January 2021. The project Consortium includes interdisciplinary participants from Italy, Spain, France, Sweden and Switzerland. The coordinating institution is Università di Pisa.
https://ec.europa.eu/programmes/horizon2020/en/news/experience-offers-new-technology-transmission-senses-virtual-reality-future
Pubblicato il
29 March 2021
Ultima modifica
7 April 2021 - ora: 14:20